About Us Tiny Hearts of Hope

Our Story
In a remote area of Vietnam, where the green rice fields fill the countryside.  A faint cry of a newborn baby could be heard. A small newborn baby was taken to a rural orphanage. This tiny one was taken to her new home where someone would take care of her. Even though she had many new brothers and sisters (other orphaned children) and new moms (caretakers) she was all alone, or so it seemed.
    On the other side of the world, in America, the Tarr family was a typical All-American family.  The father was working all the time in the business world.  He was working hard to bring life to his family, or so he thought.  However, he failed to bring his time to them.  The mother was working hard to raise their son and daughter.  She was a stay-at-home mom tending to the house, and homeschooling the children.  They had a beautiful dream home, two cars, toys(both kids and adults), and the family pets.  Everything seemed to be set.  The family was complete.  Right?
       The year was 2005.  God had been preparing to show this family a hole in their hearts for a special little girl.  That little girl was born in Tam Ky, Vietnam, south of Da Nang.  In 2006, this  baby girl was united with her forever family that God had planned for her all along.  Through the adoption process, God opened up the eyes of the Tarr family to the poverty and disparity of Vietnam.  He also laid a heavy burden for the forgotten children of Vietnam.
       The year came in 2008, when the Tarr family finally following the call they felt from the Lord, moved over to Vietnam and began working with the orphaned children there.  This organization started off with small activities, but grew fast as more needs became clearer.  The organization received its US government status as a Nonprofit Organization in August 2008.  Now, they are based in Texas on the United States side, and based in Ho Chi Minh City, Vietnam where the Tarr family resides and works with the children on a daily basis.
       This organization started off with just taking aid to the orphanages with needs.  Now it has grown to also supplying medical and educational needs, and  helps to support 3 local orphanages with needs as they come.  THOH now has relationships with some of the best medical facilities in Vietnam, and they work together to help those children with medical needs.
Our Community Projects
Tiny Hearts of Hope is involved in so many projects in Vietnam. We are supporting orphanages, food programs, medical aid, and many initiatives to bring education, hygiene, clean water, safety, and care to children around Vietnam.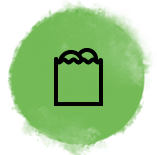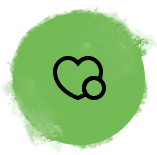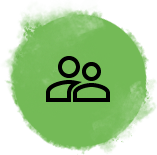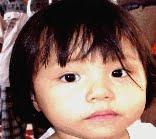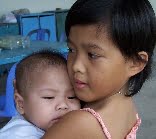 Tiny Hearts of Hope is dependent upon partnership with you. There are many ways that you can help make a difference in a child's life today.
One opportunity for partnership is prayer. We need your prayers as we look for the Lord to lead and grow His ministry for these forgotten children. Currently, most of the THOH staff works on a voluntary basis. Most funds raised go to the children that have needs. We ask for your prayers that we can grow to hire a staff that will allow us to do so much more for these children we love so much.
Another opportunity is by parterning as a Hope Team and coming to Vietnam. We do what we do with wonderful volunteers like you.  These children need hard working hands to build for them, strong hands to carry them, and soft hands to hold them.  We need your hands.
Please consider donating to Tiny Hearts of Hope.  Any amount is beneficial to these children.  All donations are tax deductible.  You can donate monthly or one-time.  We can guarantee that this investment will change the lives of so many needy children.